block is not just your standard downtown development. These homes provide luxury, value, freedom and pride of ownership you just cant find anywhere else.
What differentiates block from everyone else?
Contemporary Architecture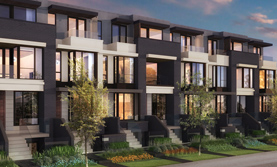 Richard Wengle has ensured that these homes are built to last, impress everyone who enters and those that pass by. Features include a staggered façade, wide glass frontage, flat roofs with skylights, privacy walls in the entryways, large picture windows, an environmentally efficient boiler system with two air handlers, Energuide 80 rating for a higher standard and lower energy costs and upper level balconies.
Better by Design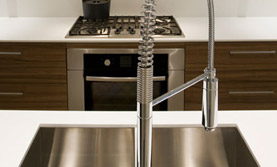 Cecconi Simone wanted to have some real fun here. No upgrades are necessary, as all the highest quality fixtures and superior finishes come standard. Movable panels allow you to conceal kitchen storage and prep areas. Stunning bathrooms and kitchens have flush countertops and ample cabinetry. Plenty of closet space and ensuite washrooms ensure comfort and a feeling of luxury you won't find anywhere else downtown. Low profile windows, smart storagethroughout and warm ambient lighting make these homes incredibly sexy.
Designed for Family Living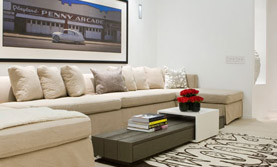 No more renting, no more condo fees, no more rules, no more limits. Own your home and enjoy complete freedom and privacy ranging from 2,800 – 3,500 sq. ft. Leave the concrete behind and enjoy a outdoor living with green space downtown! At block, you don't just get a floor plan - you get floor planning. These 4-level homes provide separate floors for the master bedroom and kids/guest rooms. Your lower level can be an apartment, a gym, a theatre, an office – the choice is yours. Have you ever heard of having your own configurable back yard? You can create work, play and entertaining areas outside with ease!
In the Heart of Downtown T.O.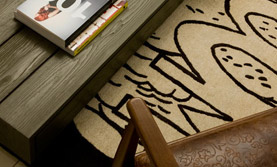 This is a unique new development in an established, refined neighbourhood at Ossington and College. Every amenity you could ever want is within walking distance or a short public transit ride away. Shopping, schools, entertainment, sports, the Toronto City Centre airport, restaurants, cafes, and so much more are just around the block.